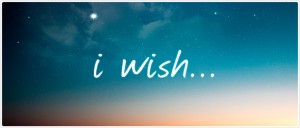 After way too much silence of this little place online that I call my "website", I feel I should get rid of some feelings and maybe, hopefully this "paper" is patient enough for me and my venting..
Earlier this morning I walked from one coffee machine onto the next one at work, only to conclude both were unavailable as they were being refilled.. Stupid example, but it doesn't really help if your Monday morning started in sad blue rather than happy yellow..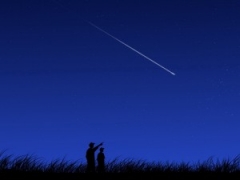 Did you ever wish for something, but despite all efforts were not able to achieve or get that something? I know I do… I've used up countless shooting stars, pinched my husband blue for every red Volkswagen Beetle old timer and lighted as many candles in different churches as my coins would allow me to do, all for my wish, hoping my wish would come true…My wishing stared about a year and a half ago, but so far, all my efforts have been in vain…. Looking at
family, friends, colleagues, people you meet on the street, everywhere it seems people were granted their wish… But until now, my wish just stays …a wish.
There are days when I feel myself happy and confident someone is listening to all my wishes and some magic will appear to make my wish come true. But, there are also times, like the weekend that passed and so far today, where I feel less confident.. Where it feels as if my tears are so close behind my eyes that even the smallest remark or occasion will make them show up and start running down my cheeks. Many -negative- feelings are taking control of me during those lesser positive days..
I feel:
~  Sad
~  Unable
~  A failure
~  Down-hearted
~  Disappointed
~  …
These and much more are part of the storm that is going on in my head all the while I'm trying to find some light in the dark, little positive things that will leave me feeling less negative and more positive. When talking to family or friends about their concerns or matters it seems much easier for me to find that
positive side of the coin, but for my own, all I can see is the negative side and somehow during those dark days, I'm not able to turn the coin onto the positive side..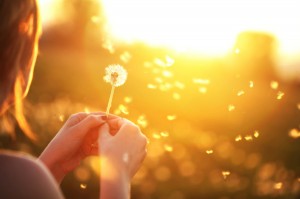 I find it hard to talk about and it doesn't really matter who the person is that listens, if it's a family member or a friend, it's difficult. Difficult for them because they can't help fulfilling my wish and difficult for me as I don't want to bring it up all the time, leaving them helpless and me like a failure..
So I end up, not bringing it u
But the feelings remain and whenever they seem fit, they come to the surface, spoiling my attempts to feel and stay positive..I can go on and on about it, but until my wish is granted, my wish… stays a wish and until that time.. I have to find and keep hope one day, my wish is no longer a wish, but every day reality…p, but just suck it up and hope those feelings will leave me again, some time soon, just in the same way as they came..
So.. How do you turn a sad and blue day into a positive day?